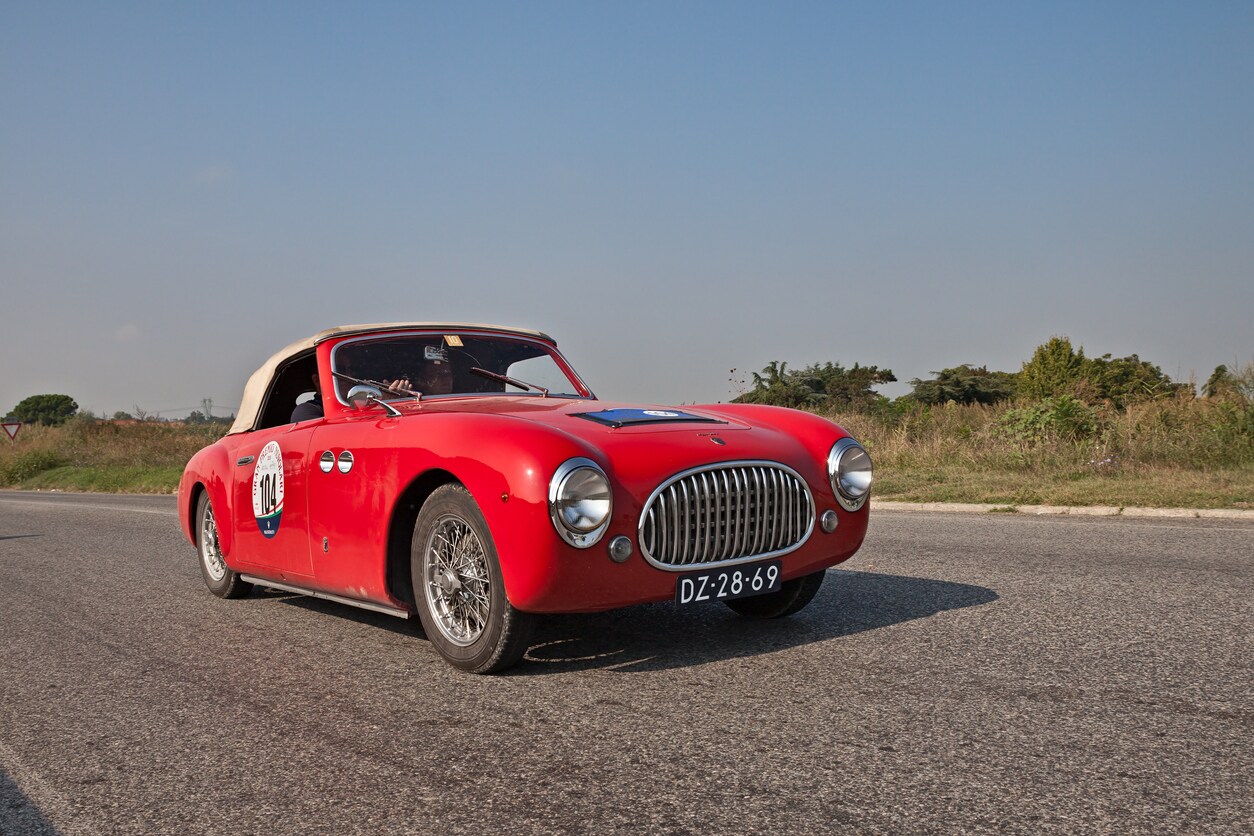 Suncoast Porsche is not your average car dealership. First off, we sell Porsches and, in fact, we are the leading Sarasota Porsche dealership. We also take great pride in continuing the Porsche legacy created over 70 years ago by the renowned Ferdinand Porsche.
You may think you know a lot about Porsches, but how much do you really know? Let's test your knowledge and see how many of you are aware of just how much history surrounds the Porsche legacy and its founder.
Early Years
Ferdinand Porsche, the founder of the Porsche company, got his start in plumbing. You read that right – plumbing. Fortunately, for car lovers, after apprenticing as a plumber, he went to work for a very prestigious electrical company in Vienna where he invented the electric wheel-hub motor. He later went to work at Austro-Daimler and then transferred to Daimler-Motoren-Gesellschaft. He impressed those he worked with and was promoted rapidly through the company. Eventually, he became a board member.
Porsche was fascinated by electricity and was somewhat of a genius when it came to it and technology. This proclivity and curiosity eventually led him to start in own company in 1931 after leaving Daimler. He registered the company as Dr. Ing. h. c. F. Porsche GmbH, Konstruktionen und Beratung für Motoren und Fahrzeuge, or as it later became known, Porsche AG.
First Porsche
While many of you may believe that the first Porsche was built in the 1950s, you would be wrong. How does 1898 sound? Ferdinand designed and built the first Porsche, the Egger-Lohner electric vehicle, C.2 Phaeton model in 1898. Given the cumbersome name, it is usually referred to as the P1. The P1 was an all-wheel-drive electric vehicle that boasted a motor in each wheel hub using his revolutionary invention in a real-world scenario.
Ferdinand entered the P1 in an expo for electrical vehicles in Berlin in 1899. He won first place by finishing the course 18 minutes ahead of his competitors. After this, it seems as if not much else was done with the vehicle and it was placed in storage. In an interesting side note, the P1 was discovered in a shed in Austria a few years ago after languishing for more than 100 years and is now on display at the Porsche Museum in Stuttgart, Germany.
The first production Porsche created by Ferdinand and his son, Ferdinand (Ferry), was the Porsche 356 in 1948. Ferry worked alongside his father designing cars and was instrumental in the success of the company.
WWII
Ferdinand found himself in a bit of trouble after the war due to his association with and the work he performed for Adolf Hitler, including designing tanks. The tanks were definitely not his shining moment. They were prone to breakdowns and had numerous problems. The production contract was eventually awarded to a competitor.
He was sentenced to a short prison term by the French and was released after serving almost 2 years. While he was in prison, his son designed and built the Cisitalia, a race car, under the Porsche AG company. The elder Ferdinand was impressed with the car and claimed he would have built the vehicle in exactly the same way.
Post-Ferdinand Era
Even though Ferdinand passed away in 1951, the Porsche name continues to stand for innovation and quality. Though the earliest Porsches were powered by Volkswagen engines, which Ferdinand had a major role in creating, they began building their own engines in the 1950s.
In 1964, the legendary Porsche 911 rolled off the assembly lines and the company continues to meet the demands of today's consumers with SUV options and larger 4-door models to accommodate families. Though Ferdinand's roots started off in the competitive world of racing, Porsche has cemented its place in the world of consumer vehicles over the last 70 years and for the foreseeable future.
Learn More Porsche History
At Suncoast Porsche, the premier Sarasota Porsche dealership, we cherish Porsche's rich history. If you'd like to join the Porsche family, don't hesitate to give us a call at (855) 473-9055. You can also stop to check out our inventory of Florida Porsches for sale in our showroom located at 5005 S Tamiami Trail, Monday – Saturday.