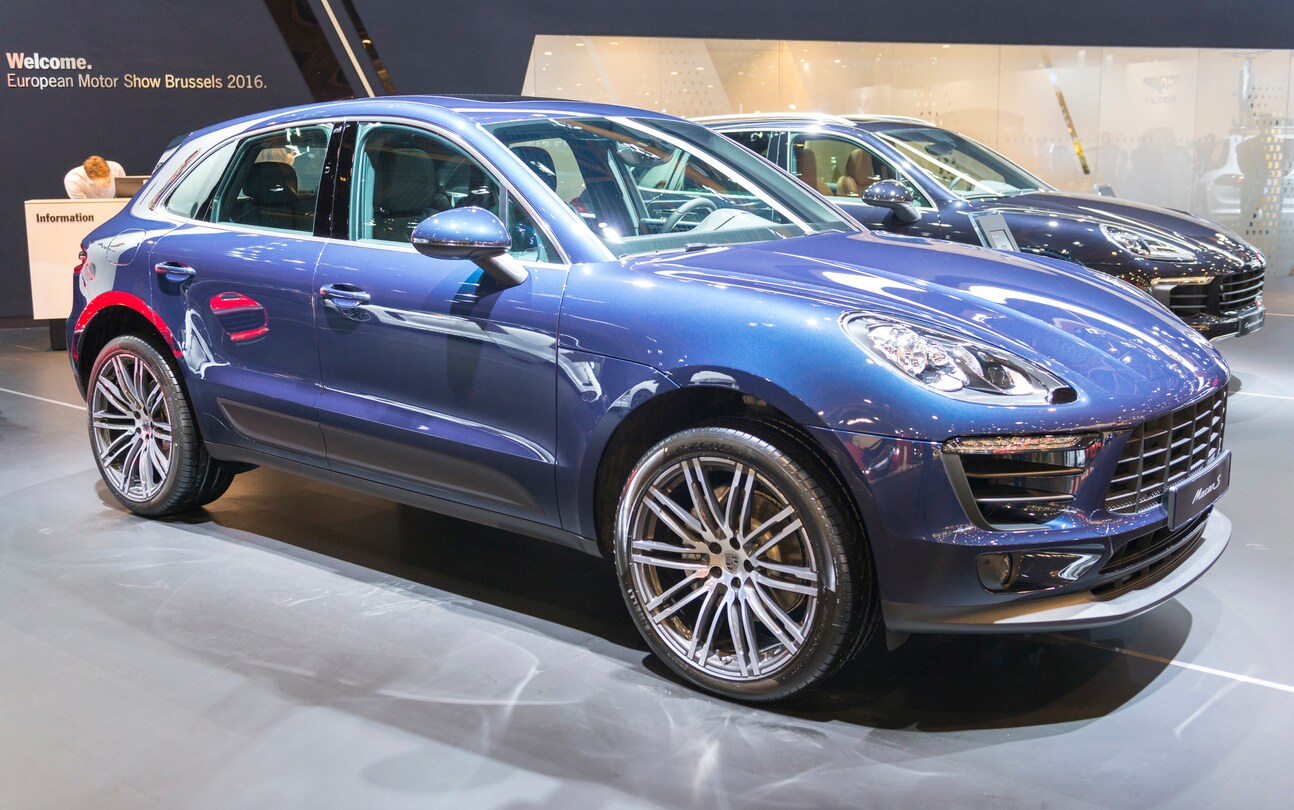 Looking for a new vehicle to match your adventurous side? Our team at Suncoast Porsche in Sarasota, FL is pleased to introduce you to the 2020 Porsche Macan S. This compact luxury SUV will transport you to your wildest destinations in classic Porsche style. Get ready for a fun and reliable ride!
Love at First Sight
Some vehicle models look decent, while others really get your attention. Porsche is one auto manufacturer that has a way of creating unique designs that can really stand out on the lot, and also deliver a great performance on the road; the 2020 Macan S is definitely one of these models.
The Macan was presented to the auto industry in 2015, and even though it's still a fairly recent model, it has already captured the hearts of car owners all over the world! The 2020 design is quick, sleek in appearance, and has rave reviews.
Faultless Features
The 2020 Porsche Macan S is full of amazing features that truly exemplify the high standard of Porsche excellence. Want to know what caliber of vehicle we're dealing with? Check it out.
Exterior
What can we say, this is an attractive model that definitely has the classic Porsche image all over it; at the same time, it gives an impression of dynamic endurance and versatility.
Featuring 4 doors and a hatchback, the Macan S rests lower to the ground than most SUVs; this provides a sturdy pounce-like appearance, and you can bet it increases the stability of the vehicle while driving. Minimal trimmings on the exterior give it a low maintenance approach that looks both clean and classy.
Interior
The 2020 Porsche Macan S can seat up to 5 passengers, and has a small hatch in the back for cargo. Interior furnishings and upholstery are available in high-quality leather for a luxurious element, while the raised center console gives it more of the sporty feel.
BOSE® Surround Sound Systems and Burmester® High-End Surround Sound Systems are optional additions for the Macan S, if you're looking for a way to truly enjoy some tunes on your adventures. And if you appreciate clean air on your drives through the smoggy city, there is even an optional ionizer for improved air quality!
There are many other helpful features that come standard with the Macan S or are optional, such as a 10.9-inch color HD display screen, a push-button ignition, auto-dimming mirrors, heated seats, and more!
Performance
As we already mentioned, this sporty all-wheel drive SUV sits low for ease of handling on the pavement; and paired with a 348-hp turbocharged V6, the Macan S boasts an acceleration speed of 0-60 mph in 5.1 seconds. In other words, it's absolutely a fun ride! Top speed on the testing ground clocks in at 157 mph, and fuel efficiency averages out around 23-26 miles per gallon on the highway.
It's a smooth ride, folks!
Get Ready to Take On the World in a 2020 Porsche Macan S
Come on over to Suncoast Porsche and see one of our 2020 Macan S models for yourself. Once you get behind the wheel, you'll know what we mean when we say that this is one amazing vehicle! It is able to keep up with a busy lifestyle, and resilient enough to take you far out into life's unpredictable journeys. Our friendly team will work alongside you to help match you up with your dream vehicle, and send you out ready to take on the world!
Don't hesitate to contact us at (855) 473-9055, or visit us at 5005 S Tamiami Trl, Monday - Saturday.