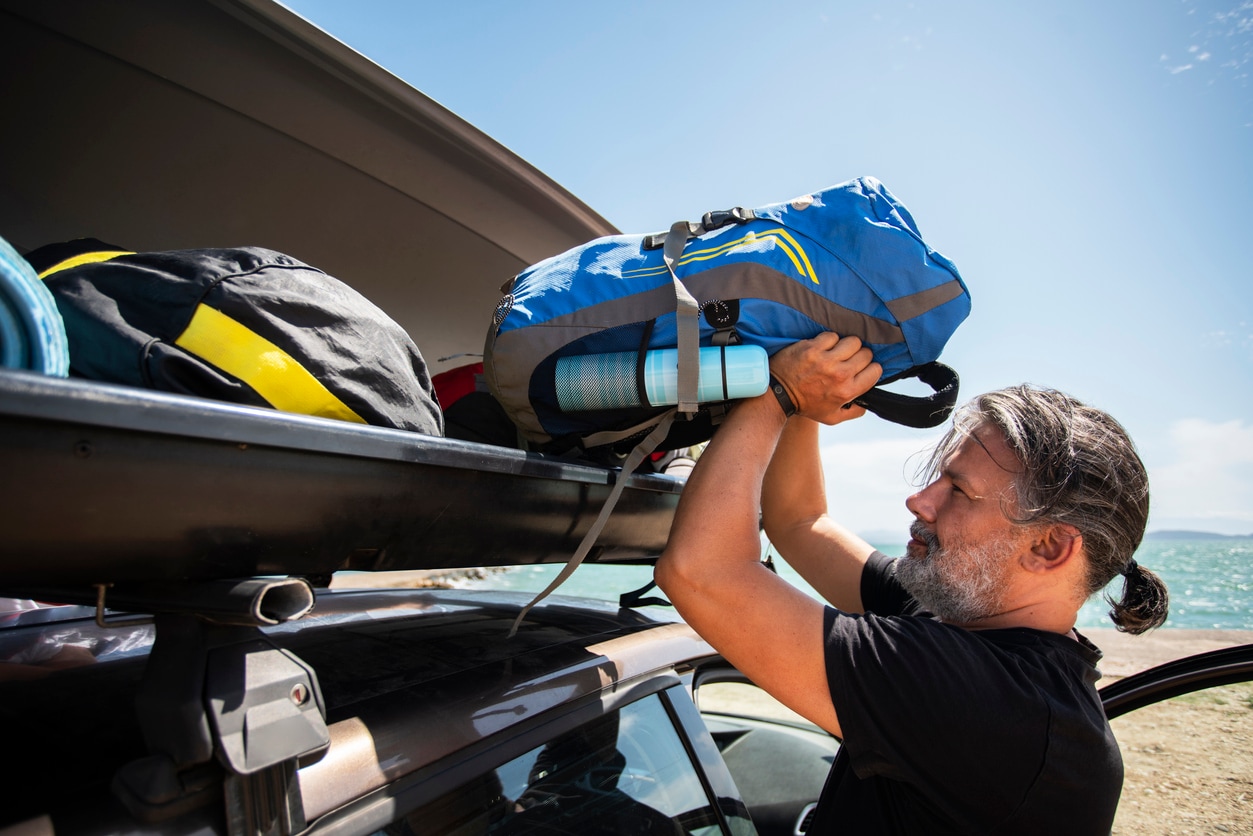 Porsche owners know that driving your model is the real thrill. Yet, when you hit the road you want to be prepared for any adventure. Porsche's expertly designed Tequipment genuine accessories move your gear with you and keep your Porsche at the ready for your next drive. Check out some of our favorite, genuine accessories and you will want to fully equip your Porsche today.
Stow Your Gear
Porsche's roof transport systems are designed for performance, just like your gear. Stow your gear safely and efficiently using these Tequipment accessories to get everything you need to your next destination.
Bike Racks
Do you still have the urge to move and explore after you've parked your Porsche? Good thing you brought the bike! Whether you are cycling down a secluded road or off-roading on rough terrain, Porsche has the secure transport of your bike covered with a bike rack. Accommodate your gear by installing either a bike carrier, racing bike carrier, or rear-mounted bike carrier to your Porsche model.
Ski/Snowboard Racks
Land at your favorite lodge and be ready to hit the slopes. Porsche's ski/snowboard racks can accommodate up to six pairs of skis or four snowboards. User friendly, secure racks keep you at the ready when fresh power is forecast.
Roof Boxes
Aerodynamic roof boxes do not slow down your ETA, and are so quiet you will hardly notice the extra load as you drive. When you are ready to hit the road, stow gear atop your Porsche model by using either 320L or 520L, user-friendly and lightweight roof box. Easy to install, and lockable, the roof box is one of our favorite pieces of Tequipment because it lets you arrive with your gear intact.
Luggage Compartment
Go be adventurous. Stay sporty. Porsche expects that you will venture into your model. Why else equip the 911, 718 Boxster, and Panamera Sport Turismo models with a luggage compartment? Scratch-resistant, convenient cargo holds let you pack for any adventure to be at the ready in a moment's notice, without leaving behind any essentials.
Look Like New, Inside & Out
You want to arrive at every destination in a Porsche that looks like new. Keep your Porsche model immaculate by using Tequipment designed to help your interior and exterior stay clean and protected.
Floor Mats
Accentuate the interior of your Porsche model, all the way to the floor, with a custom-fit floor mat. Rubber floor mats, available in a variety of colors, keep your floors clean and protected.
Car Covers
Tailormade car covers protect your Porsche from the elements. Keep the exterior paint's finish looking brilliant by guarding against the sun's harmful UV rays. Indoor and outdoor car covers are breathable and water-resistant.
Car Care Products
Car care products are specifically formulated for your Porsche, and tested by the same engineers who bring you exceptional performance. Porsche's White Edition car care line-up has everything you need to keep the exterior and interior of your model shining from wheel well to rooftop. Bring home Porsche's expertise with alloy wheel cleaner, insect remover, paint polish, and hard wax for the exterior. Pamper the topsides of your convertible, with White Edition shampoo and convertible top cleaner. Inside the cabin, use the White Edition leather cleaner and leather conditioner to keep upholstery pliable and protected.
Conclusion
Are you ready to outfit your Porsche with genuine Tequipment accessories? Are you shopping for your next Porsche model? The exceptional sales team at Suncoast Porsche can help. We would love to see you behind the wheel of a new or pre-owned Porsche.
Do not hesitate to contact Suncoast Porsche today. Call us: (855) 473-9055 or visit us at 500 S Tamiami Trl (Monday - Saturday).