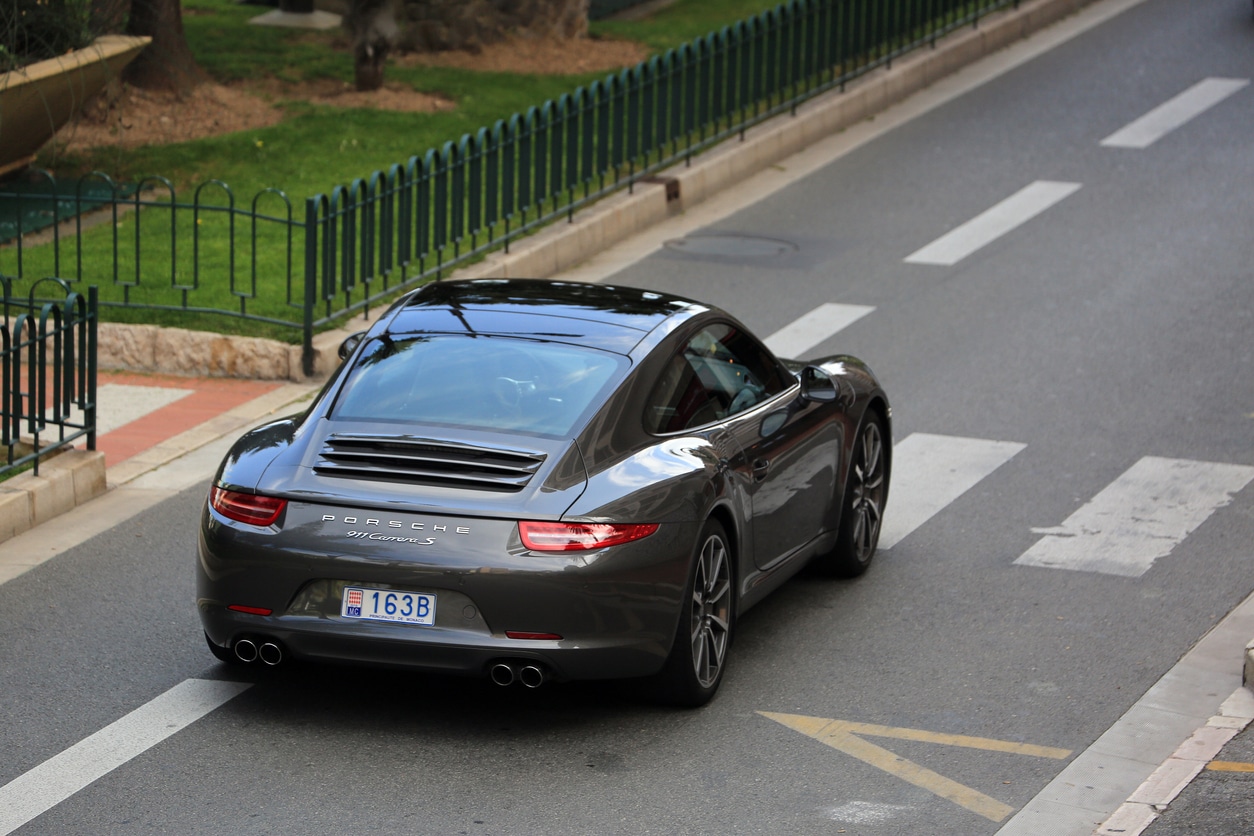 If you're looking for a powerful sports car that combines speed, beauty, and aerodynamics, you should look no further than the 992-generation of the Porsche 911 Carrera S. The 911 Carrera S continues to outperform all luxury sports cars on the market. Indeed, it has won Motor Trend Magazine's Drivers Car of the Year multiple times. Also, last year, the 911 Carrera S 2019 model topped all others in the magazine's rankings.
Porsche engineers continue to reinvent this iconic car for a new era. In this article, you'll learn more about the 2020 Porsche 911 Carrera S and how it stacks up against the competition. If you're searching for a new Porsche, stop by Suncoast Porsche to check out our latest models.
The 2020 Porsche 911 Carrera S Build
The Porsche 911 Carrera S is a masterpiece of automobile engineering inspired by the greatest racing vehicles. The new 911, code-named 992, is in its eighth generation. German engineers have spent decades honing and polishing every component of this timeless sports car to reinvent it for a contemporary age.
Michael Steiner, Porsche's R&D chief, told Motor Trend Magazine that his team ignored short-lived trends when redesigning this sophisticated sports car. Engineers focused on aspects they could improve. For example, the sleek vehicle is faster, wider, and more powerful than its predecessor. Steiner says the car has a new chassis, redesigned engine, and better transmission. The Porsche 911 Carrera S also has driver assistance technologies and an updated interior.
The Carrera has a simple, clean, elegant design. Its rigidity has improved by 5%, even though it has a new body constructed from aluminum panels and a high-strength, lightweight steel. The car's roofline has a modular center that can be aluminum, carbon-fiber, magnesium, or glass (with a sunroof insert).
The sports car has a powerful, rear-mounted, 370-hp twin-turbocharged 3.0-liter flat-six engine. Its active spoiler now integrates with its rear. The Carrera can reach speeds of 60 mph within 4 seconds and top speeds of 180 mph. Further, the 2020 model now has eight speeds, up from the previous seven. Carrera also comes with a 4-year/50,000 mile warranty and 24-hour roadside assistance program
The Porsche no longer uses only analog instruments on its panel. Engineers have switched them all out for electronic displays. It still has a big rev counter that has the analog centerpiece that remains if the readouts go dark on either side.
2020 Porsche 911 Carrera S vs 2020 Mercedes AMG GT Coupe
Car and Driver reporter Daniel Pund recently compared the 2020 Porsche 911 Carrera S and the 2020 Mercedes AMG GT Coupe. The Mercedes-AMG GT price starts at $116,985. This vehicle generates 469 horsepower from two twin-turbocharged 4.0-liter V-8. The model tested cost $131,315.
The Porsche 911 was less than the 2020 Mercedes AMG GT Coupe at $122,540.
Car and Driver editors raced through winding roads in the Kentucky Appalachians to see which car would win the head-to-head comparison. Pund described the Mercedes-AMG GT as hitting many of the right notes, but it didn't play the song properly.
Pund described as having gorgeous styling and a nice design. The AMG-GT also has a thunderous exhaust that will thrill many sports car enthusiasts. Unfortunately, the AMG-GT falls short in several areas. During testing, the sports car was prone to an occasional twitch. Pund described the Mercedes as having an unforgiving ride and poor visibility. He believes Mercedes intended for the AMG-GT to generate an emotional response for riders, but it didn't deliver on its promise.
The Porsche came out on top in the test comparison. Pund said the sports vehicle outclassed the Mercedes AMG-GT in many categories. He describes it as supercar quick with the world's best automatic transmission. Unlike the Mercedes AMG-GT, the Porsche has several, performance-enhancing options, such as rear-wheel steering. It also has a Sports Chrono package, which provides a better suspension tune. This vehicle was also better at straddling.
"Seems odd to think of any 911, even this newest generation, as the more modern vehicle in a pairing," Pund said. "Porsche has been slowly developing and tweaking the same basic concept for longer than most of our staff has been alive. And yet, it is the vehicle that makes fewer of the sacrifices that performance cars have traditionally made."
The 2020 Lexus LC versus 2020 Porsche 911 Carrera S
Next up in our head-to-head comparison is The Lexus LC 500h versus the 2020 Porsche 911 Carrera S. Both luxury cars are two-door, rear-wheel-drive coupes. The standard price for these subcompact cars is almost equal. The $97,400 Porsche is a slightly better deal than its more expensive Lexus competitor at $97,460.
The Lexus has a superb V-8 engine that has a hybrid mpg/performance blend. The Japanese luxury vehicle car gets 30 mpg versus the Porsche's 20mpg. Although the Lexus has slightly better mileage, the Porsche charges forth with a more powerful engine. The iconic sports car gets a 379-hp at 3.0 liter H-6 (premium). Lexus only manages 295-hp at3.5-liter, V-6 (premium). Porsche has an 8-speed auto-shift manual with OD and auto-manual transmission, while the LC has a 4-speed automatic/CVT with OD and auto-manual.
The LC's design doesn't look as appealing as the Porsche's. Car and Driver Magazine stated the manufacturer's a museum-style finishes look less sporty than the Carrera's sleek, fresh, appealing design.
The Ford Mustang Shelby GT350 vs. Porsche 911 Carrera S
Motor Trend Magazine did a head-on comparison between the Ford Mustang Shelby GT350 and Porsche 911 Carrera S. The Shelby is the latest version of the S550 Mustang. Ford's engineers have updated its flagship vehicle with sports performance tires, stiffer springs, and shocks.
The Shelby they tested also has a 760-hp 2020 Ford Shelby GT500. The sports car has a high-revving, flat-plane crank, 5.2-liter V-8, and a healthy 526 hp and 429 lb-ft of torque paired with its six-speed manual transmission. The 911 they tested had revamped 3.0-liter, twin-turbo, flat-six that cranked out 443 hp and 390 lb-ft of torque.
Although the Mustang drove well on the road, it still had issues. Motor Trend Magazine described the car as more high-strung than the 911 and prone to tramlining. The biggest difference between the two was the price. Mustang's GT350 starts at $61,535, and the model they tested cost $64,880, which has a rear Gurney flap and other amenities. The 2020 911 Carrera S they tested cost $143,350.
Motor Trend Magazine said if money was no issue, they would choose the 911 Carrera S over the Mustang. Although the German Porsche dates back to the 1930s, it's still the more modern of the two.
The Porsche 911 Carrera S has technology that will enable people to drive at high speeds and race around corners. Further, the magazine says the 911 Carrera S combines a lighter, leaner body with four-wheel steering and carbon-ceramic stompers.
Stop by Suncoast Porsche for a Test Drive
Porsche 911 Carrera S has outstanding amenities and options that continue to outperform others. If you're in the market for a new sports car, schedule a test drive with Suncoast Porsche today. Contact us for more information.