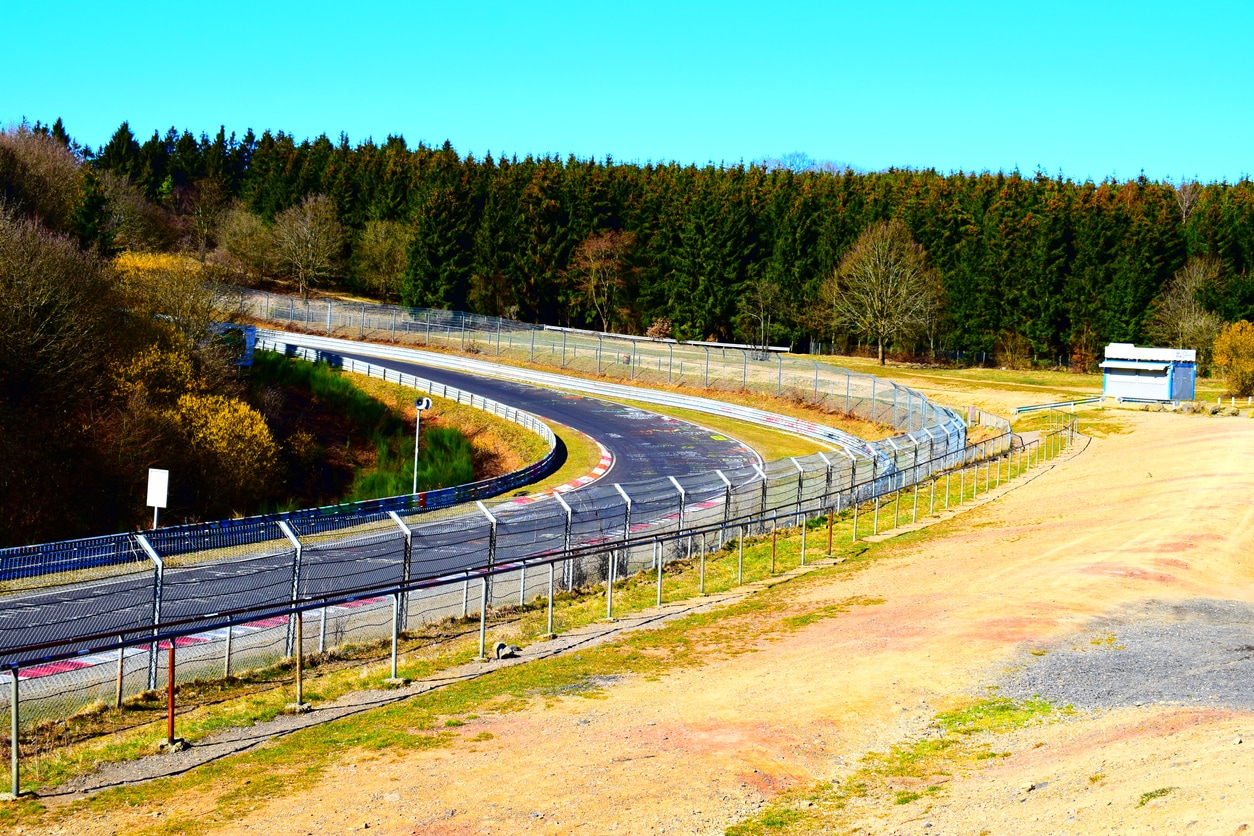 Are you looking for cars for sale in Sarasota? You might be interested in learning about the Porsche 919 Hybrid Evo's unbeaten record first.
Porsche broke the Nürburgring Nordschleife lap record with its 919 Hybrid Evo endurance race car clocking in at 5:19:55. This is an average speed of 233.8km/h (145.3 mph) on what engineers, race drivers, and car enthusiasts revere as the most difficult circuit in the world.
With this quickest Nürburgring lap ever, Porsche's Timo Bernhard shredded the previous 35-year-long lap record that Stefan Bellof set in 1984. Driving a Rothmans Porsche 956 C, Bellof lapped the track at 6:11:13, winning the Drivers' Championship in the 1984 FIA World Endurance Championship. Bernhard beat Bellof's record by a whole 51.58 seconds!
Most likely, you are aware of the Nürburgring. It is a terrifying 12.94-mile track carved through the Eifel forests. Impressed by the circuit, the Formula 1 pilot Sir John Young Jackie Stewart dubbed it Green Hell (Grüne Hölle).
Petrolheads across the globe worship the Green Hell race track, and many of them circuit the route in their own cars during track days. Automakers test new cars, ranging from hatchbacks to supercars on the Green Hell circuit to beat earlier Nürburgring records.
In 1983, owing to the track's Grand Prix circuit construction, a bypass was added to the 14.2-mile Nordschleife reducing it to 12.94 miles. Additionally, the 1983 100 km of Nürburgring held on the 12.94-mile circuit marked the only instance top-level Le Mans cars contested on this new configuration.
Cars competing in the 1983 100 km of Nürburgring were particularly fact, and the Rothmans Porsche 956 C broke fresh ground in sports prototypes.
Features of the 919 Hybrid Evo Favoring Its Record
Below is a list of the tricks the Evo had up its sleeve:
Modifications
The Porsche 919 Hybrid Evo was a result of the modification of 919 Hybrid. So, it still has the Hybrid's 2.0-liter V-4 turning the rear wheels and an electric motor turning the front wheels. However, it did away with various unnecessary items including the wiper, jack system, lights, and air conditioning, reducing its dry weight from 1958 to 1872 pounds.
Engine Output
Porsche removed the fuel restrictors, increasing the engine output from 500 to 720 horsepower. The electric motor also increased its horsepower from 400 to 440.
Steering
Porsche added a second power-steering pump to the Evo, increasing assistance by 40%.
Tires
The Evo uses Michelins with a softened compound. Though less durable, they offer the Evo better grip and run at increased pressures to contend with its high downforce.
Fuel
The EVO uses EVO race fuel without the WEC Fuel-flow meter. It consumed 1.03 gallons per track, which was 58% more than its predecessor, the Hybrid 919.
Record Nürburgring Lap

Times
Overall Lap Records
• Porsche 919 Hybrid Evo – 5 minutes 19.55 seconds
• Porsche 956 C – 6 minutes 11.13 seconds
Quickest Production Cars Lap Records
• Lamborghini Aventador SVJ — 6 minutes 44.97 seconds
• Porsche 911 GT2 RS — 6 minutes 47.30 seconds
• Lamborghini Huracan Performante — 6 minutes 52.01 seconds
• Porsche 918 Spyder (Weissach Package) — 6 minutes 57.00 seconds
• Lamborghini Aventador SV — 6 minutes 59.73 seconds
• Dodge Viper ACR — 7 minutes 01.03 seconds
• Mercedes-AMG GTR Pro — 7 minutes 04.06 seconds
• Nissan GT-R Nismo — 7 minutes 08.59 seconds
Quickest Front-Wheel Drive Lap Records
• Renault Megane RS Trophy-R — 7 minutes 40.01 seconds
• Honda Civic Type R — 7 minutes 43.08 seconds
Quickest Electric-Vehicle Lap Records
• Volkswagen ID R — 6 minutes 05.34 seconds
• NIO EP9 — 6 minutes 45.09 seconds
Fastest Four-Door EV Lap Record
• Porsche Taycan — 7 minutes 42 seconds
Fastest Four-Door Saloon Lap Record
• Jaguar XE SV Project 8 – 7 minutes 21.23 seconds
Conclusion
If you are searching for reliable cars for sale in Sarasota, do not look any further. Suncoast Porsche is your go-to car dealer.
As the most trusted Porsche car dealership in Sarasota, we are eager to get you into a new Porsche.
Contact us today or call us at (855) 473-9055 to view our inventory or book a test drive. Alternatively, visit us at 5005 S Tamiami Trl Monday-Saturday