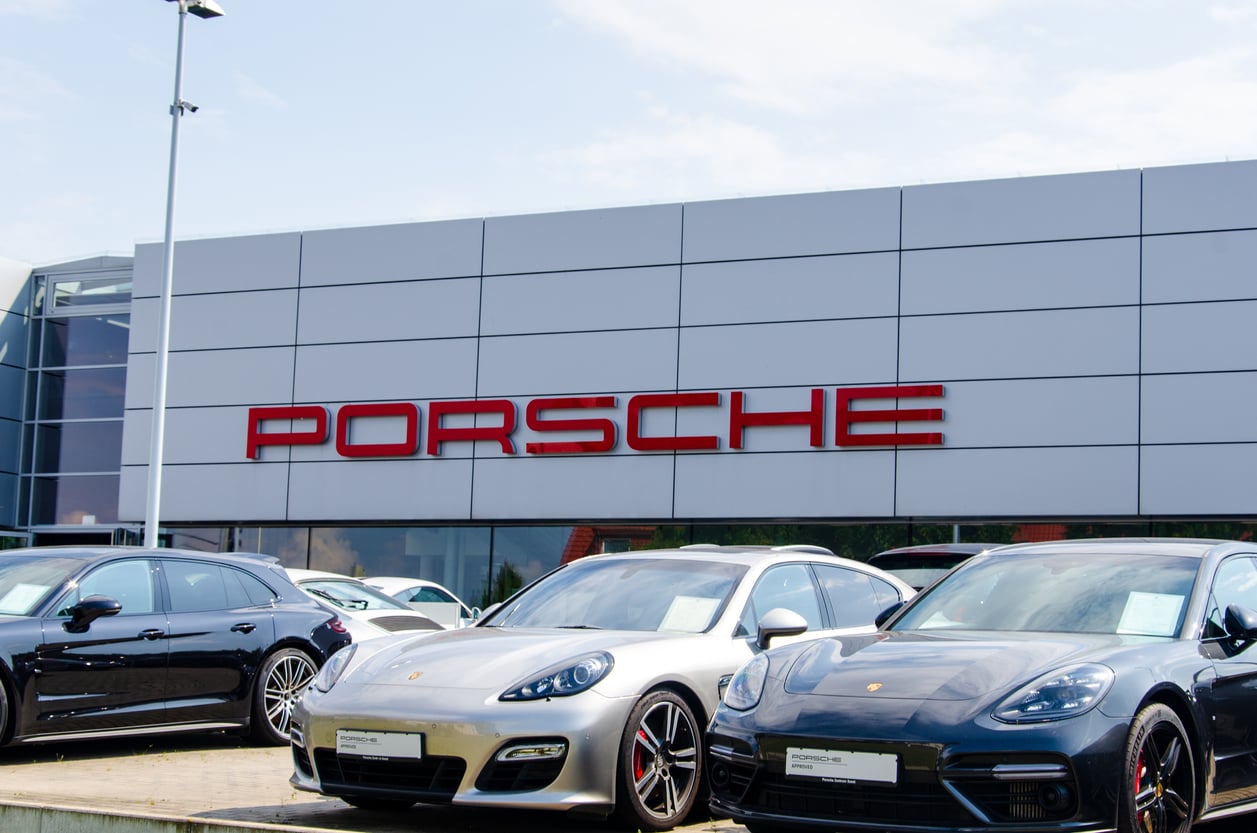 When buying a car, you might not consider the warranty coverage. However, warranty coverage is important. It protects you from manufacturer defects and can save you money if something goes wrong.
If you are thinking about buying a Porsche, or you just purchased a new or Certified Pre-Owned Porsche, you will be glad to know that Porsche has an excellent warranty that will protect your investment and help you keep it running for years to come.
Here is some more information about the warranty that covers a Porsche:
What Is the Warranty for a New Porsche?
Every new Porsche, such as the Porsche Cayenne, purchased at an authorized dealership comes with a four-year/50,000 miles warranty on all new vehicles. The warranty begins at the time of the first retail purchase (which includes the first use as a demonstrator, lease, or company car) and can be claimed from any Porsche partner throughout the world.

In addition to this warranty, all Porsches come with an additional twelve-year/unlimited mileage warranty for any parts that may have become rusted.
Plus, all new cars (including Porsches) come with a Federal Emission Design and Defect Warranty. This warranty covers certain parts related to emissions for two years/24,000 miles. Also, it covers the catalytic converter and other related parts for eight years or 80,000 miles.
To get repairs under the warranty, all service must be handled by an authorized Porsche dealer.
Parts
In addition to covering a new car, all genuine Porsche parts are covered under warranty. All parts that are sold and installed by an authorized Porsche dealer are covered by a limited warranty that lasts for two years and for unlimited mileage. It includes all necessary labor and parts at all Porsche dealerships. The warranty will apply for two years after the part is installed, even if the Porsche is outside of the original warranty period.
Roadside Assistance
All new and Certified Pre-Owned Porsches come with 24-hour roadside assistance that covers the life of your warranty period. Roadside assistance will help with basic issues such as dead batteries, flat tires, and being locked out of your car. Also, it provides emergency towing in certain situations.
As part of your roadside assistance package, you will receive trip interruption reimbursement if your Porsche becomes disabled more than 100 miles away from your residence and causes an unexpected overnight stay. Depending on the situation, you may receive reimbursement for food, lodging, and alternate transportation.
What About Pre-owned Cars?
If you buy a Certified Pre-Owned car from any Porsche dealership, you will still get a warranty. Porsche will give you a two-year warranty with unlimited miles on any Certified Pre-Owned vehicle. If the vehicle has an existing warranty, the new two-year warranty will start once the original warranty has expired.
Looking for More Information?
If you are looking for more information on the warranty for a Porsche, please check out Porsche's warranty information webpage or give us a call at (855) 473-9055. We'll be happy to explain how the warranty works and what it covers.
Looking to Buy a New Porsche? Test Drive One Today!
If you are looking to buy a new Porsche, come test drive one at Suncoast Porsche. We'd love to help you get into a new Porsche. Give us a call at (855) 473-9055, contact us through our website, or visit us at 5005 South Tamiami Trail. We are open Monday through Saturday, so come check us out today!