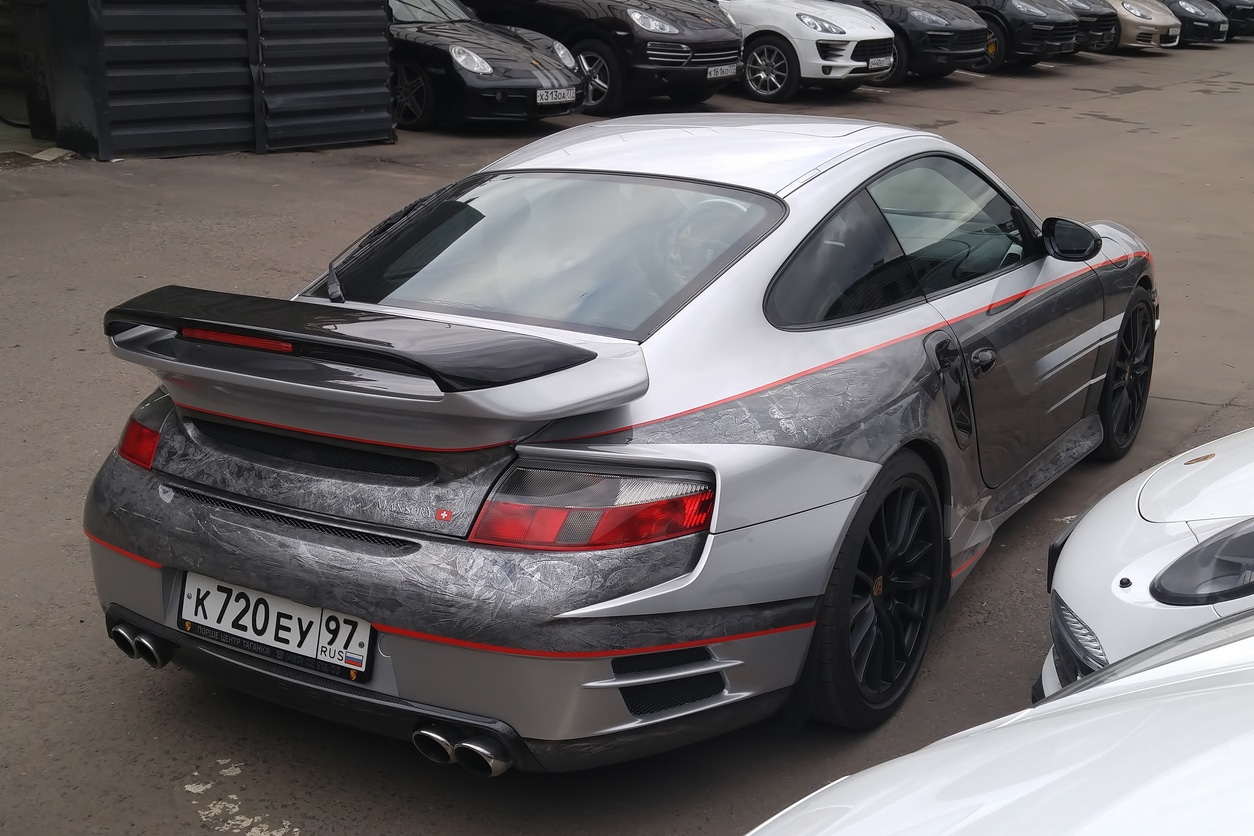 Every car guy out there will attest to the fact that there are cars, and then there are Porsche's. The new Porsche 911 Turbo to be later released this year has sent Porsche enthusiasts and fans into a frenzy. The 911 Turbo comes from a long ancestry famous for unrivaled performance. Until the unveiling of the new 2021 Porsche 911 Turbo, it was impossible to believe that things could get any better. Performance and elegance runs in the DNA of every Porsche, and in this iconic 911, innovation meets tradition.
Exterior
From its elegance and generation of sharp looks, you can tell a Porsche from space; this 911 is no exception. Every aspect of this automotive gem is a display of unrivaled agility and aggressiveness. This car, like the others before it will turn heads. The Porsche comes with 16 available exterior color options for your choosing.
Front
From the front, this 911 is a display of beauty. With the famous Porsche logo, at the snout with twin generational LED matrix headlamps on either side, this 911 looks stunning as ever before. The modified aggressive spoilers and bespoke wheels now with center lock affirm this Porsche firm stance on the ground.
Rear
The sleek aerodynamic body, magnified by the side skirts and side vents slopes to the back where you get the vented rear fenders and rectangular exhaust pipes. You won't miss the famous Porsche inscription with thin taillights at each side. This 911 turbo has a ducktail rear spoiler, a reserve for a few cars in the Porsche line up.
Interior
Porsche's spectacular craftsmanship is visible everywhere in the 911 Turbo. Everything you touch spells luxury. Even the entry-level version has elegant trims and finishes typical of high-end luxury cars. The 18-way adjustable sport bucket seats are the most comfortable to ever been placed in a sports car. The pedal shifters are aluminum, so are the pedals. You get an even roomier cabin as this 911 is wider with generous headroom and legroom. The dash is luxurious with Turbo stitched leather, punctuated with carbon-fiber fittings
Technology
The 911 Turbo is the most technologically advanced Porsche. You get a 10.9-inch touchscreen as standard and a digital driver's display in this 911. It comes standard with android and apple car play connectivity. The cabin is plush with conveniently placed USB ports to plug in your tech apparatus. The standard Bose sound system promises to redefine the music experience. High tech bells and whistles are everywhere in this 911, complete with Porsches intuitive software interface.
Engine
Beneath the rear spoiler is a potent 3.8-liter flat engine that boasts twin VTG twin turbochargers offering an incredible 640hp and 590 lb-ft of torque. You will be driving the most powerful Porsche ever, as this is a 60hp improvement from the previous 580hp. Its engine powers all the wheels on the 811 Turbo through the AWD system. This car moves from 0-60 in a sensational 2.6 seconds and the quarter-mile in just 10.5 seconds. Together with the 205 mph top speed, you will be one of the fastest things on the road. The Porsche engineering at the rear end of this car is mated to the smooth PDK, 8-speed automatic transmission.
Driving Assistance
This 911 Turbo comes with several technologies to help the drivers manage the incredible power placed in their hands. You get the Active Suspension Management System to lower the car at high speeds. The Sport Exhaust system also comes with adjustable flaps together with rear-axle steering and ceramic composite brakes.
Conclusion
Owning a Porsche is an honor. Here at Suncoast Porsche, we understand that the Porsche communicates with drivers in ways other cars can't, that's why we sell them. For any inquiries about any car in the Porsche line up or to buy one, contact us today, call us at (855) 473-9055 or visit us at 5005 S Tamiami Trl on Monday - Saturday and let us make you an owner.